Planning a trip to Halkidiki this summer? If so, you can't go for a summer holiday in Greece without visiting the beach. Find out here the top 5 beaches in Halkidiki for swimming for the best summer holiday ever!
Holidays in Greece are not complete without going for a swim on one of the country's beautiful beaches. Although Greece is littered with stunning pristine beaches, Halkidiki is undoubtedly one of the most beautiful areas in Greece, with gorgeous beaches for children and adults.
Keep on reading to find out the top 5 beaches in Halkidiki.
Kavourotripes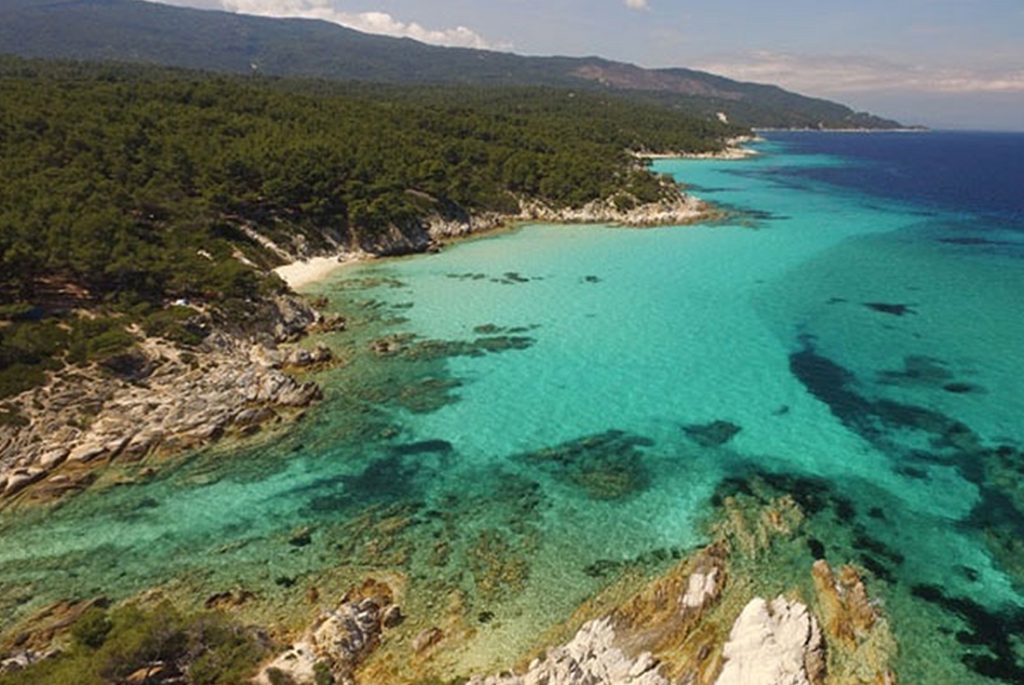 Kavourotripes beach consists of many small beaches and white sand coves in Sithonia. However, the main beach is organized by a beach bar with sunbeds and umbrellas. This beach is popular thanks to the pristine turquoise water and soft white sand. Furthermore, this is the best spot for snorkeling to marvel at pretty sea life.
Kalamitsi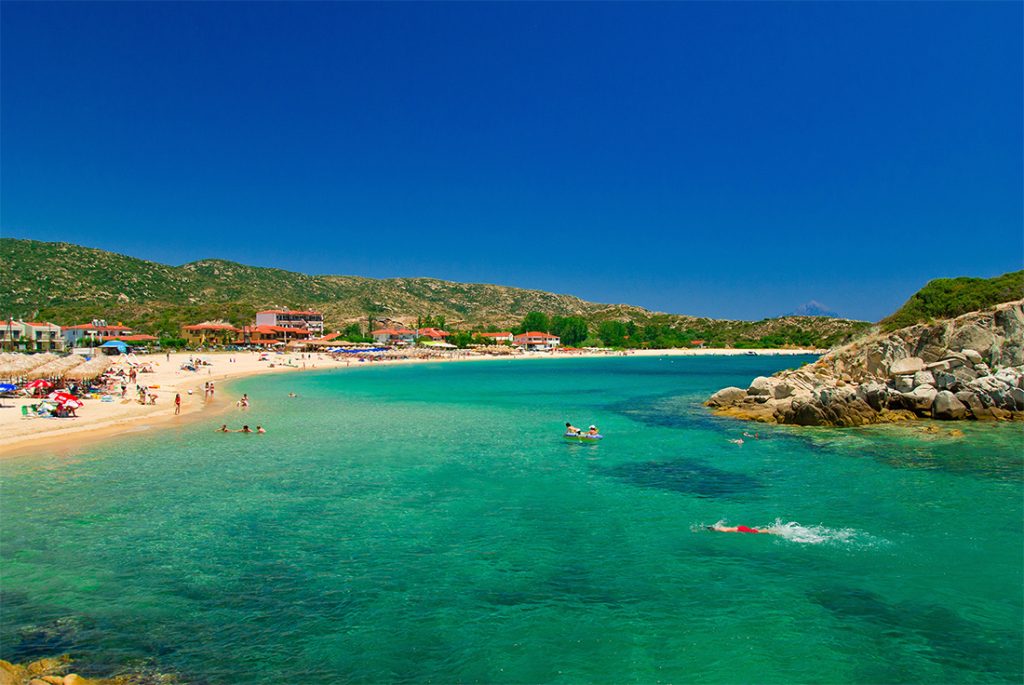 Kalamitsi beach is a beautiful bay featuring calm and pristine waters.
The beach is well organized, with great restaurants, trendy beach bars, and many sports opportunities such as paddle boats, canoe rentals, and scuba diving. Furthermore, the beach's soft sand makes it the perfect spot for playing and building sandcastles.
Kallithea Beach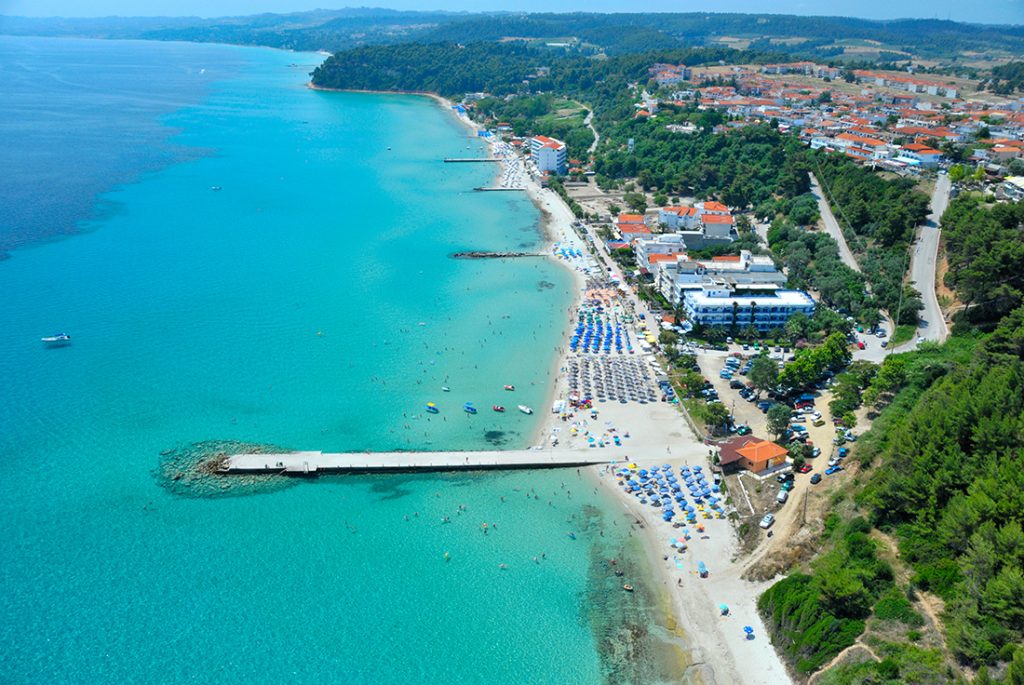 This is the perfect spot for those looking for busier and more crowded beaches. The beach has many bars playing upbeat music with a festive and summery mood. Furthermore, the golden sand and stunningly pristine sky-blue waters are some of the best you will find in Halkidiki.
Hanioti Beach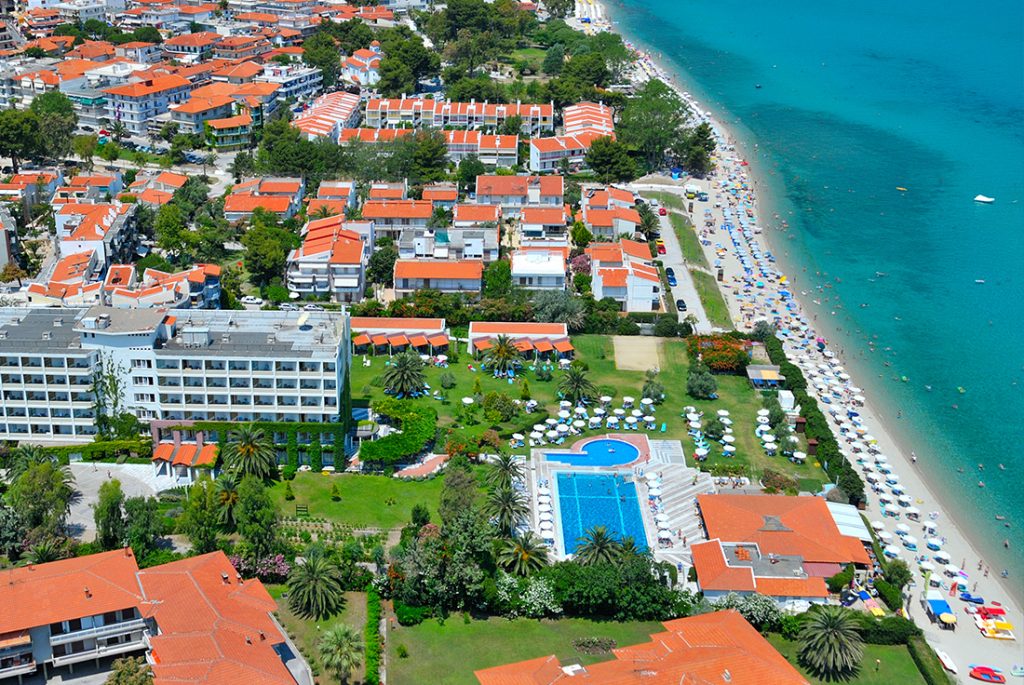 This soft and golden beach features crystal-clear and calm waters, perfect for swimming. Furthermore, the beach in Hanioti has a fantastic view over the Sithonia peninsula that will leave anyone awed. Here you can see some of the most beautiful sunrises and sunsets while enjoying a glass of a delicious cocktail.
Sani Beach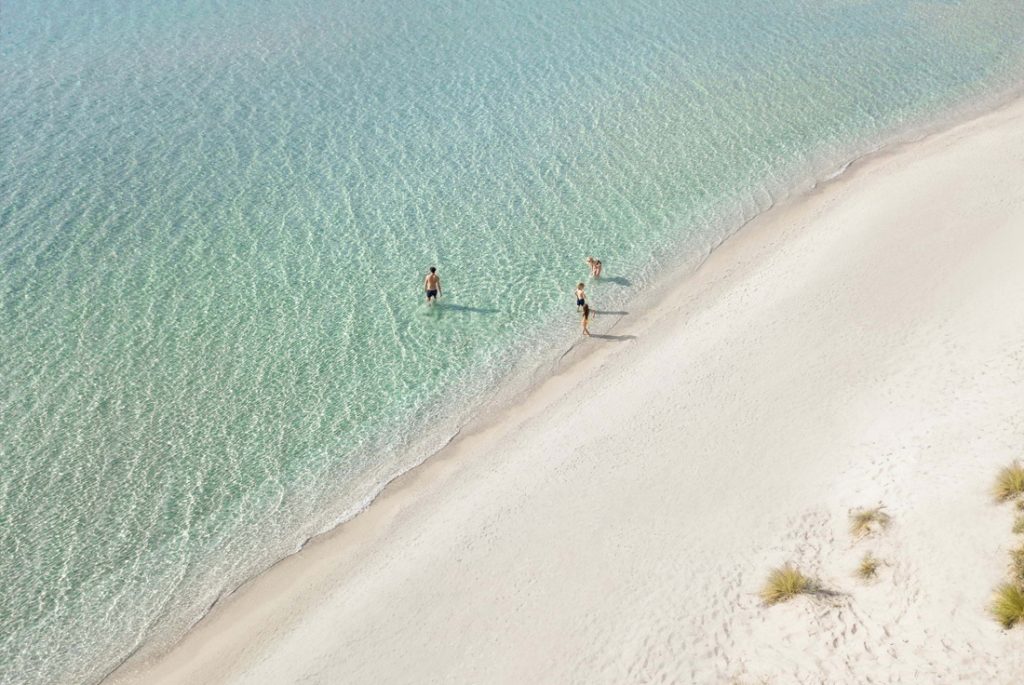 It is a sandy beach with beautiful clear blue waters. Along the coast, a long line of pine trees provides shade to visitors and creates a relaxing vibe.